During the 2020 lockdowns, I ditched my office in Manhattan, NY, for adventures in Jackson Hole. I started with hikes and resort skiing, and a sucker for peer pressure, slowly shifted into climbing and ski mountaineering.
Trip reports are always helpful when I'm planning objectives, so I'm hoping to pass my trial-and-error learnings forward for the benefit of future groups. I'll plan to post a mix of trip reports and primers. Enjoy!
Alex Rienzie | Instagram | LinkedIn | Linktree
Why "Grizzlies & Avalanches"
Exploring the backcountry is uniquely rewarding and risky. In northwest Wyoming, avalanches and grizzly encounters are at the top of my list, followed closely by rockfall and weather. In each trip report, I'll cover education and risk management. Plus, I'll try to write some topic-specific primers on bear safety, avalanche awareness, backcountry first aid, etc.
On top of self-directed education, I took my Avalanche Level 1, Avalanche Rescue and Wilderness First Responder (WFR or /wo͝ofər/), since moving west. I highly recommend at least a Wilderness First Aid, even for short excursions.
My Story
I moved to Jackson Hole, WY, from New York City in September 2020 to pursue a hospitality business concept focused on the future of work: Out Here. Like many, I found myself with newfound flexibility following the COVID-19 lockdowns, and inspired by the possibilities of remote work, left investment banking to help companies offer work from incredible locations as a perk for employees.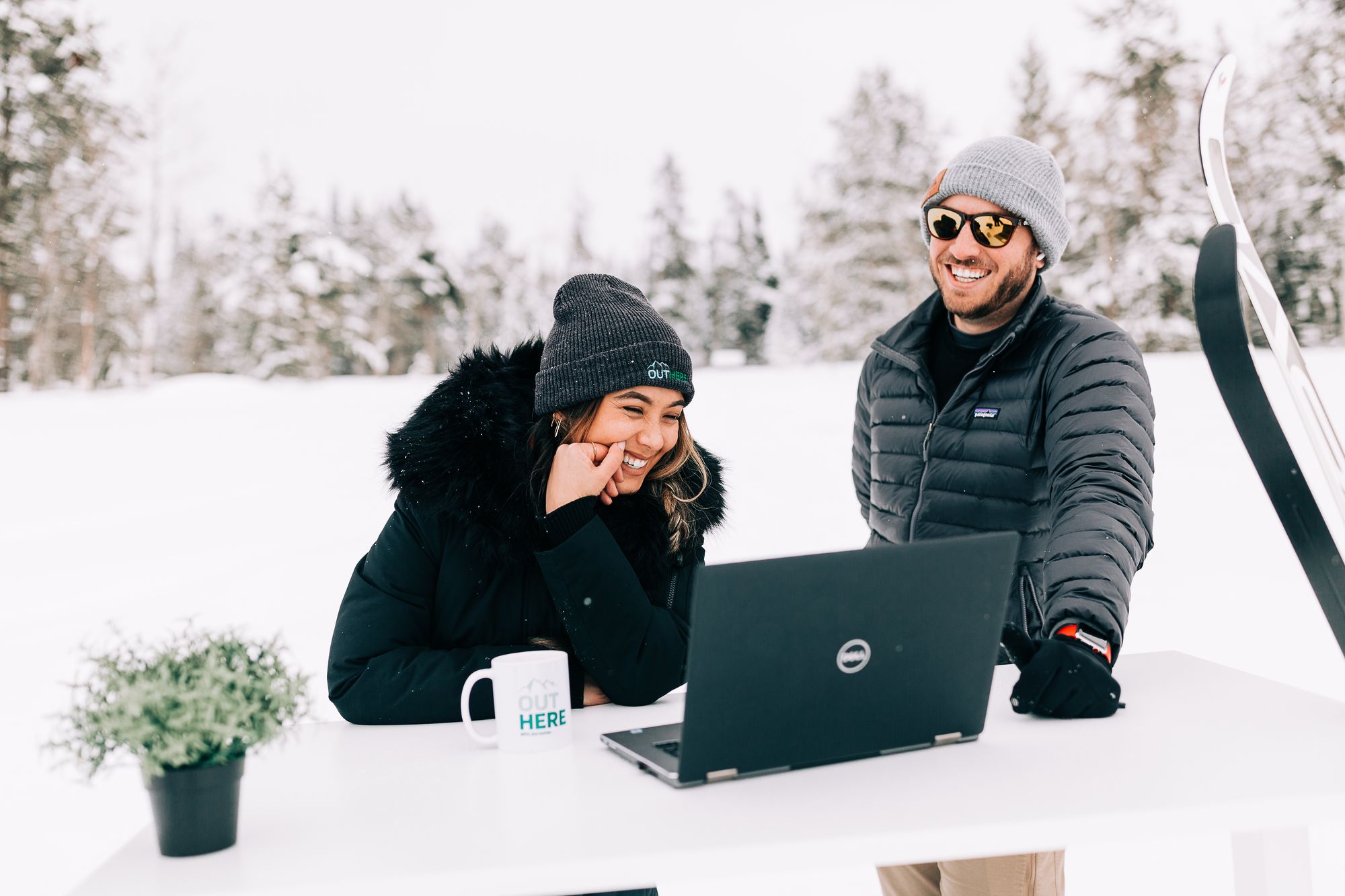 While in Jackson, I also cooked up a passion project for Yellowstone National Park: the Firepit Crew. Prints available in Yellowstone and Glacier National Parks starting summer 2023, plus at select border-town retailers like the National Museum for Wildlife Art gift shop in Jackson. The plan is to create similar generative art for all National Parks.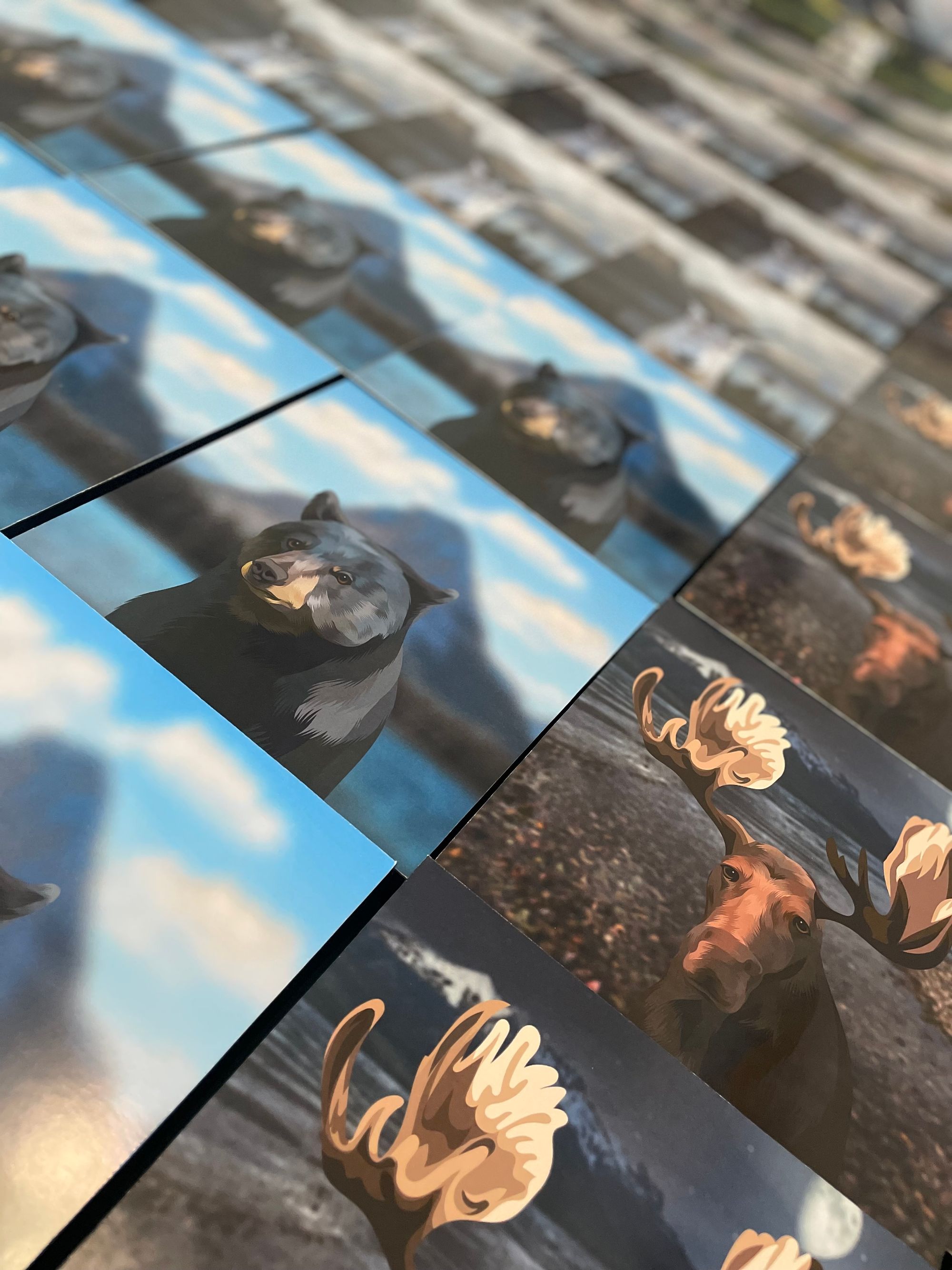 Ventures aside, I spend my free time based in Jackson adventuring in the Greater Yellowstone Ecosystem, which I grew to love from childhood family road-trips and a college summer working at Canyon Village in Yellowstone.
My skis, trail runners and fishing rods collected dust over the seven years leading up to 2020, while I sat behind a desk in Boston and then New York. After a case of hiker's knee during the first summer, I realized my body needed a dust-off too.
After rehabbing through fall 2021, I doubled down on backcountry skiing, taking a run at two summits in the Tetons: Table Mountain and Mt. Moran's Skillet. (We fell short on Mt. Moran by about 1,000' due to weather/daylight; check out Part I and Part II trip reports.)
In summer 2022, I started climbing and stepped up my trail running. The season culminated in the Picnic triathlon, Upper Exum (5.5) on Grand Teton and CMC Face (5.5) on Mt. Moran. (Plus the Jackson Hole Marathon.)
Since then, I've added hunting (Jackson Hole Elk Hunt), ski mountaineering (Apocalypse Couloir and Grand Teton's Ford Stettner route) and ice climbing (Hyalite). As I continue to check-off and add adventures to my wish list, I'll aim to post timely trip reports and primers.
Hopefully these reports inspire you to grab your gear and start exploring!
Random Resources
Python repository to edit GPX files (e.g., smooth, reverse and simplify).